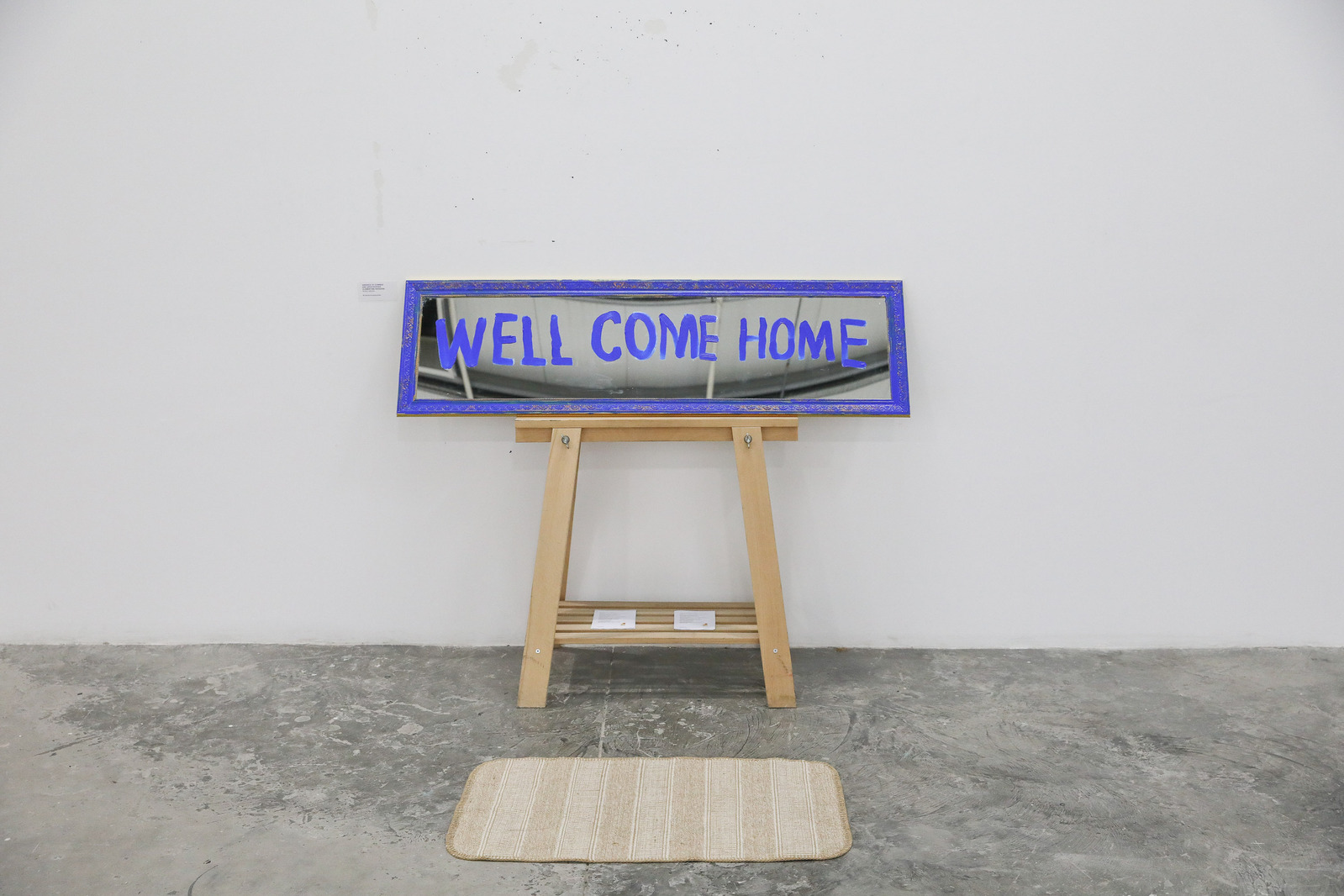 EXHIBIT 01
ALSERKAL AVENUE
DECEBEMBER 17-19, 2020
How does home remain with you, and how do you remain at home?
For its inaugural exhibition, Sa Tahanan Co. gathers artists from the global Filipino diaspora and collectively traces how "home" lingers in us. The artworks reflect the mechanisms through which Filipinos manifest our yearning for home through our senses, movements, and feelings. Through what we see, touch, smell, taste, how we shape-shift and how we feel, we attempt to find home even in the crevices of spaces and places that are not ours. In Tagalog, "home" is tahanan, with its root word coming from tahan meaning to cease crying, to settle, or to calm down. In their own ways, the artists explore the people and places where and with whom they can cry, settle, and be calm.
This exhibition convenes a diaspora of contemporary Filipino artists residing in and out of our motherland, cultivating a space where we could come together despite being apart. A true reflection of the Filipino bayanihan spirit, this showcase is us collectively taking up space.

The exhibition is complemented by a Filipino short films screening, premiering notable Filipino filmmakers and their films inthe Middle East. The exhibition was also supplemented by live performances from Dubai-based Filipino artistsCholo Juan, Danabelle Gutierrez, Anna Bernice, +63 Kolektib, along with a Filipino streetwear trunk show by Dayo Community and Desert Mermaid.
Images Courtesy of Augustine Paredes and Nino Consorte